This Wiki is a collaborative encyclopedia about the supernatural crime films and TV series that anyone including you can edit.
We are currently editing 494 articles since April 11th, 2014.

WARNING: This Wiki contains SPOILERS from both the FILMS and the TV SERIES.
Read on at your own discretion.

Bureaucrat/Admin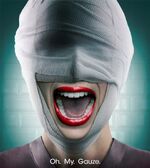 Please read our rules.

IMPORTANT NOTICE: Please respect your fellow users. This wiki is meant for a better understanding of the films and the show, to give information for those passionate fans who seek it, we strive for a strong, passionate but friendly community. Comments or posts against someone or something of a hateful or vulgar nature can and will be removed by Staff. Depending on the severity of the incident it may result in a warning or in extreme cases a block Thank you for reading this notice; please review the Code of Conduct, inform your fellow users, and keep it nice. Please note that swearing is not allowed. If you have any further questions or queries please leave a message on the message wall of a Staff member.
Transcripts
Films
From Dusk Till Dawn/Transcript
•
Texas Blood Money/Transcript
•
The Hangman's Daughter/Transcript
TV Series
Season One
Pilot/Transcript • Blood Runs Thick/Transcript • Mistress/Transcript • Let's Get Rambling/Transcript • Self Contained/Transcript • Place of Dead Roads/Transcript • Pandemonium/Transcript • La Conquista/Transcript • Boxman/Transcript • The Take/Transcript
Season Two
Opening Night/Transcript • In a Dark Time/Transcript • Attack of the 50 Ft. Sex Machine/Transcript • The Best Little Horror House in Texas/Transcript • Bondage/Transcript • Bizarre Tales/Transcript • Bring Me the Head of Santanico Pandemonium/Transcript • The Last Temptation of Richard Gecko/Transcript • There Will Be Blood/Transcript • Santa Sangre (Episode)/Transcript
Season Three

Head Games/Transcript
•
La Reina/Transcript
•
Protect and Serve/Transcript
•
Fanglorious/Transcript
•
Shady Glen/Transcript
•
Straitjacket/Transcript
•
La Llorona/Transcript
•
Rio Sangre/Transcript
•
Matanzas/Transcript
•
Dark Side of the Sun/Transcript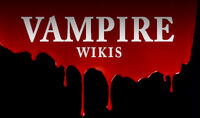 From Dusk Till Dawn Wiki is not affiliated with El Rey Network, Dimension Films, Buena Vista Home Entertainment or Netflix. All copyrights, trademarks and/or legal ownership of content is the property of their respective owners. This wiki is a non-profit, fun and informative encyclopedia for all From Dusk Till Dawn fans to use and enjoy as they see fit.

Blogs
Since the season ended on November 1, I wanted to post some thoughts on it. Eve…
See more >













Want to become an Affiliate?
CLICK HERE